Shila is an ethereal late 1920s residence in the heart of Athens, which brings new meaning and inspiration to the concept of the boutique hotel.  A place to feel indulged and at home, and yet at the same time, to experience an otherworldly realm of elegance and sensuality.
Combining elements of the bygone and the contemporary– and reminiscent of a hotel particulier – this neoclassical house comprises of six distinctively designed suites, each unique in character, with a unifying element of simplicity and sexy charm.
Shila features a lush courtyard, a tranquil rooftop, lounging areas and reading nooks, ideally suited for social gatherings, art happenings and private events.  We offer the ultimate curated experience in culinary, art, design, and indulgent self-care. An invitation to experience our intuitive hospitality, where Shila stands as a magnetic universe of its own.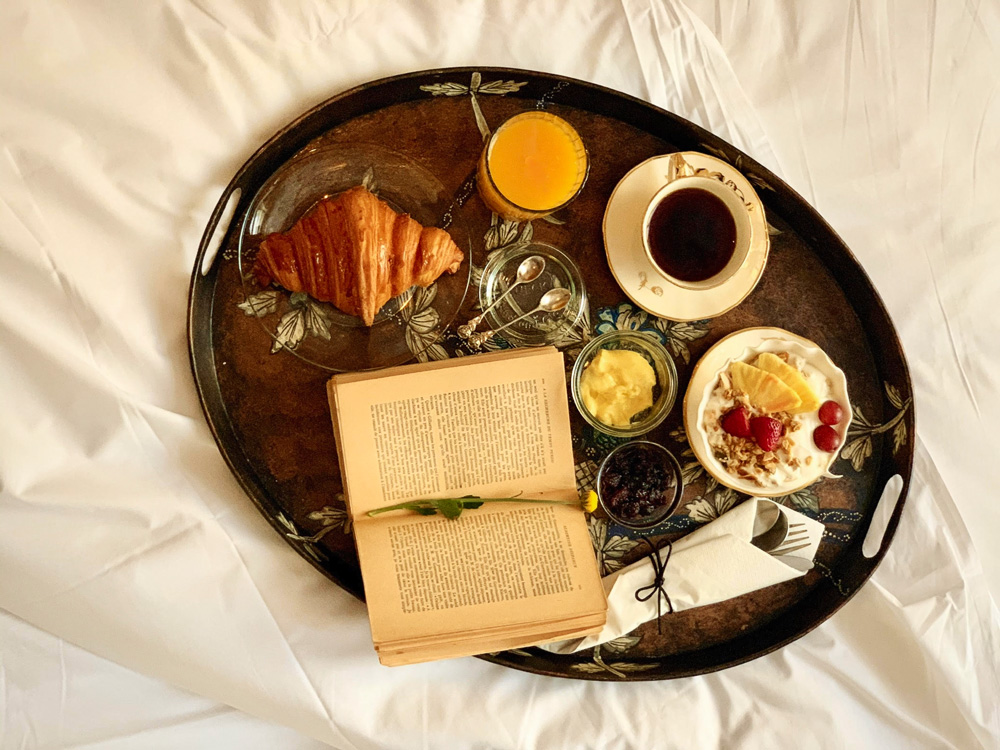 At Shila, we are invested in an intuitive form of hospitality where privacy is naturally respected and where services are bespoke. Our commitment to making your stay in Athens a memorable one begins with the pre-arrival communication and continues beyond your stay.
Concierge hours run from 07.30 till 23.30. To request a 24h concierge service or any form of custom request, we are more than happy to accommodate your needs with prior notice. Please send us an email at least 24hrs prior to arriving at [email protected]
We take breakfast very seriously and as such have carefully selected local ingredients and artisanal baked goods which are served in the comfort of your suite.
We produce exclusive to Shila products that are available to test out and purchase in the hotel, thanks to having traveled around Greece building partnerships with the finest artisanal suppliers.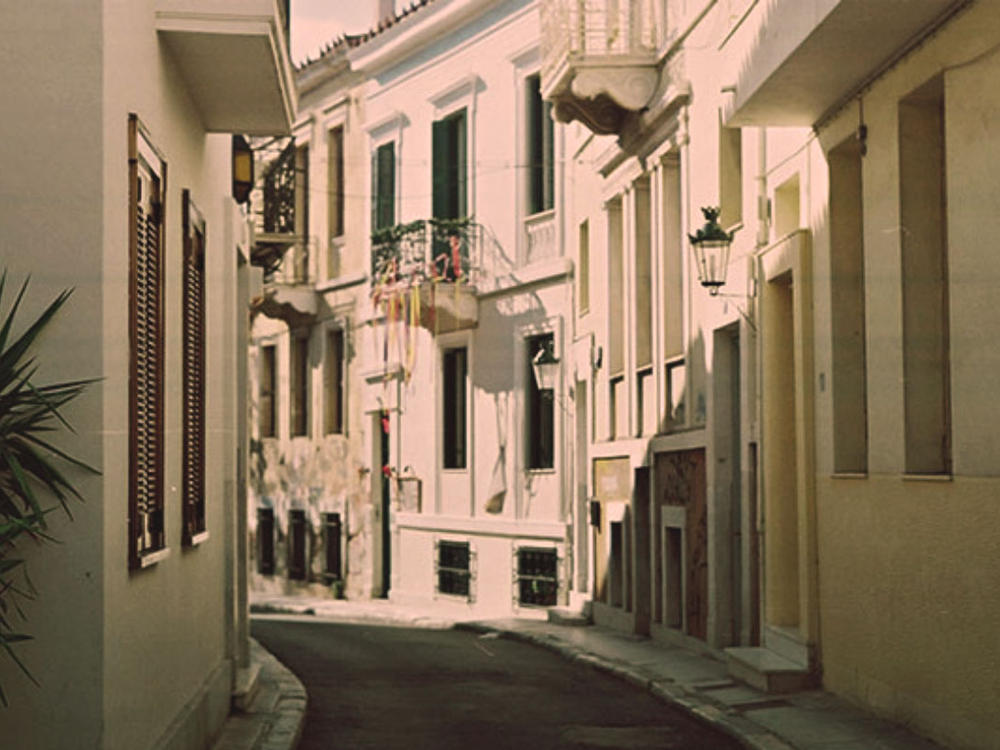 Shila is centrally located in the chic neighbourhood of Kolonaki, nestled in a quiet pedestrianised street, moments away from downtown Athens.
The area is one of the most vibrant in Athens and has become a go-to for Athenians looking for the best in fashion, art, food, nightlife and live music.
It's also a cultural hub with a wide selection of art and history museums including; The Benaki Museum, Museum of Cycladic Art and the B&E Goulandris Foundation.
As an escape from the city, Mount Lycabettus is easily accessible by foot and offers great hiking opportunities and views of the city and the Acropolis is just a short ride away.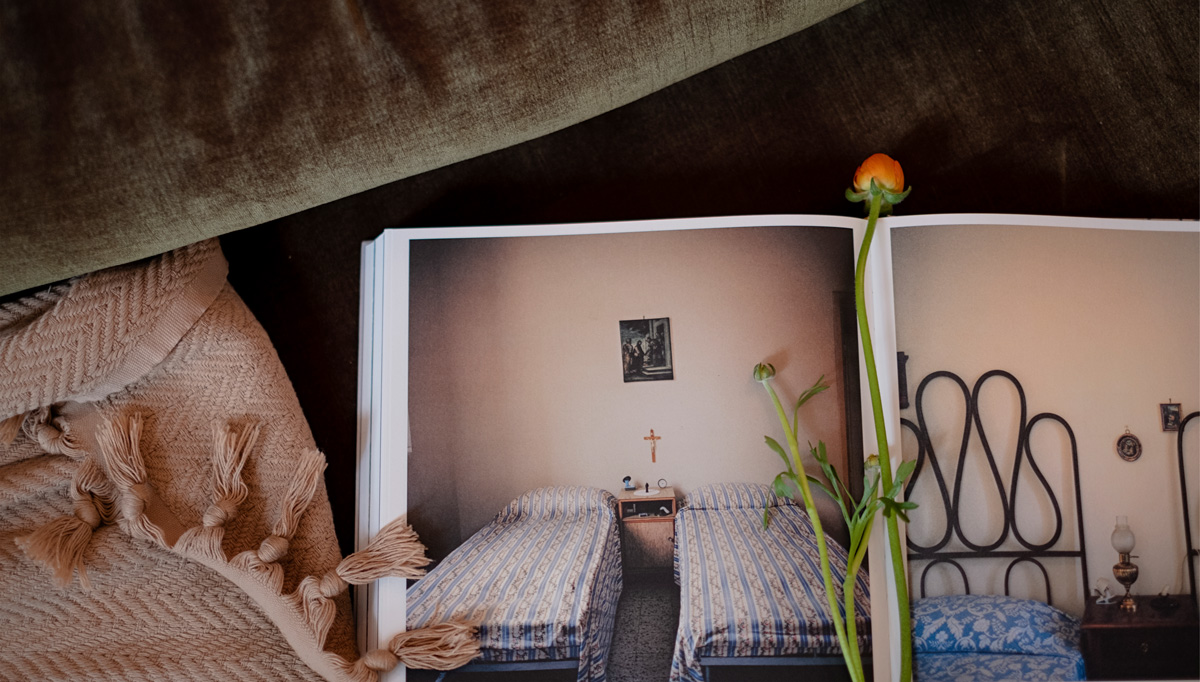 Combining original architectural features with raw textures, custom-made and antique furnishings, each corner of Shila has been nurtured to reveal the true character of the neoclassical building that it sits in. The use of natural materials, including marble and stone combine with metal structures, locally milled wood, and vintage fabrics, all evoking a timeless aesthetic, and above all comfort.
The rare selection of furniture that dresses Shila was sourced from a Greek family-run wood-making enterprise, dating back to the 1920s till the turn of the century. The factory also worked with a sumptuous line of vintage fabrics from all over the world, used for upholstery.
The legacy of these incredible finds frame Shila's interiors. Stepping into Shila today is akin to entering a narrative, which sweeps you away into rich scenographies of the senses.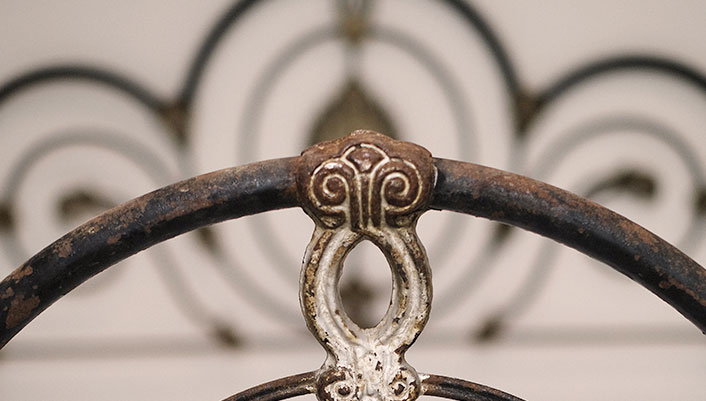 Part hotels, design studios, members' clubs, and art spaces, Shila's projects inhabit a personal approach in the hospitality concept, extending beyond lodging to pop-up happenings, photo & film productions, private dinners, business affairs, exhibitions, and intimate celebrations.
As a diverse group of creatives, our shared values have been deeply infused in the fine design, craftsmanship and ingenuity that make up Shila. We love simplicity, the timeless, all things aesthetically gratifying, and a whimsical way of seeing life.
Follow the opening of our sister boutique hotel and concept space 'Mona' here.
Like its Sanskrit namesake (शील) suggests, Shila means 'character'.
Drawing from the building's alluring details – the original terrazzo floors, high ceilings, and wild garden oozing old Athenian charm – a place beyond a hotel is envisioned; the home and atelier of an enigmatic muse, Shila.
"…all of us would gather in Shila's dimly lit salon or rooftop terrace seeking bonds of fraternity and intimacy. Together we fashioned histories. We spun wild tales. We explored fantasies. We told lies and our deepest truths. We laughed and cried and fought bitterly and then drank to each other's health and made love on fine cotton sheets. We were alive. But we were passing through. Shila. Shila was immortal. She would listen to our tales with that hand on her hip and that half smile on her face and say, "oh that reminds me of the time…." and into her history we would fall.How one so light of foot could hold such presence, I will never know. To this day I have no idea how old she was. Shila was timeless. Beautiful and pure, yet ancient and accomplished. Barefoot, with brown loose hair, she would dance from room to room as if holding court. Greeting each as an old friend, even if it was our first acquaintance. She knew how we took our whiskey, could serve our favorite mid-winter meal, and was masterful at guiding conversation between guests who barely spoke a common tongue. "I run an open house," she would say. "For my dearest friends."